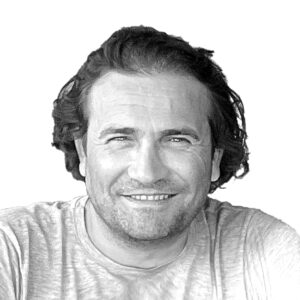 I am an award-winning designer with a broad background in digital media design, web projects & applications, social media & online marketing consultancy. With my experience in graphic design, communication sciences, and art, I'm strongly confident that I can help companies or individuals to achieve their goals. I have a BA degree in Graphics Design from the Faculty of Fine Arts and also an MA degree in Communication Sciences and Communication Arts. I've given lectures at several Universities on graphic design, visual communication, adobe creative suite apps, and interaction design (web, app, UI, UX) in Turkey.
As a designer & creative director, I've achieved a wide spectrum of design projects covering branding, online positioning, online and offline campaigns, digital marketing, game design & development, websites and apps, photo and video production, 3D/2D illustration and more than 20 years. I collaborate with other designers in different disciplines for freelance and contract based projects in Revolando Ltd in London.

As a futuristic mind, I have a passion to learn new things and moving ideas forward is my joy.
SKILLS
Brand Identity and Strategy

Graphic Design (Digital and Print)

Packaging Design

UI / UX Design

Website & App Design

Illustration (Digital, 3D, conventional)

Interactive Media and Video

3D modeling, texturing

Pre-Press and Printing Processes
TOOLBOX
Proficient in Adobe CC Suite

Procreate, ArtRage, Sketchbook

Cinema 4D, Unreal Engine 5, CryEngine Sandbox

Logic Pro, Garageband, Audition

Miro, Slack, Canva, Figma, Keynote

 
INTERESTS
• Artwork • Music Making • Typography • Architecture • AR&VR Technologies • 3D Design and Modelling • Game Development • Digital Art • Video Production